SEEDER AGRI AUCTION
24 horses
Ended on Dec 4, 2023, 9:40 PM
CHERISA AUCTION
20 horses
Ended on Nov 27, 2023, 9:32 PM
YOUR AUCTION
25 horses
Ended on Nov 18, 2023, 11:45 PM
COLORED FOALS AUCTION
22 horses
Ended on Oct 30, 2023, 9:35 PM
Haras de Brullemail Breeding Auction
19 horses
Ended on Oct 16, 2023, 9:26 PM
KNOKKE FOAL AUCTION
15 horses
Ended on Oct 4, 2023, 9:00 PM
BREIZH AUCTION
16 horses
Ended on Oct 3, 2023, 9:16 PM
Quality Stud
17 horses
Ended on Sep 26, 2023, 9:17 PM
SHOW JUMP AUCTION
15 horses
Ended on Sep 18, 2023, 9:10 PM
ELVO´S FOAL AUCTION
31 horses
Ended on Sep 11, 2023, 11:00 PM
Haras des Flagues Breeding Auction
20 horses
Ended on Sep 11, 2023, 9:34 PM
GOLDEN RIVER AUCTION
18 horses
Ended on Aug 7, 2023, 9:10 PM
KR HORSES
24 horses
Ended on Jul 24, 2023, 9:40 PM
VENTE DE CHEVAUX ET PONEYS DE LOISIRS
26 horses
Ended on May 28, 2023, 10:15 PM
VENTE DE CHEVAUX DE SPORT
13 horses
Ended on May 22, 2023, 8:55 PM
Horse Spirit Auction
15 horses
Ended on May 8, 2023, 9:03 PM
BB AUCTION
15 horses
Ended on Mar 27, 2023, 9:00 PM
Elevage de La Rochette cessation d´activite
21 horses
Ended on Mar 6, 2023, 9:27 PM
OMAN
22 horses
Ended on Dec 27, 2022, 9:37 PM
HIPPOCHAMP YOUNGSTERS
19 horses
Ended on Dec 12, 2022, 9:20 PM
DIVINE AUCTION
14 horses
Ended on Dec 5, 2022, 8:56 PM
YOUR AUCTION
20 horses
Ended on Nov 12, 2022, 11:55 PM
HIPPOCHAMP PERFORMERS + EMBRYOS
20 horses
Ended on Nov 7, 2022, 9:35 PM
COLORED STALLIONS AUCTION FOALS
19 horses
Ended on Oct 24, 2022, 9:15 PM
Brullemail Auction
28 horses
Ended on Oct 17, 2022, 10:03 PM
GEHP AUCTION
20 horses
Ended on Sep 26, 2022, 9:20 PM
HARAS DE CIRCÉE
19 horses
Ended on Sep 20, 2022, 9:38 PM
Haras des Flagues II
19 horses
Ended on Sep 14, 2022, 9:29 PM
Haras des Flagues I
20 horses
Ended on Sep 13, 2022, 9:23 PM
GOLDEN RIVER AUCTION
20 horses
Ended on Aug 15, 2022, 9:23 PM
Oman
20 horses
Ended on Jun 27, 2022, 9:54 PM
Horse Spirit Performers Auction Bourg-en-Bresse
14 horses
Ended on May 24, 2022, 9:12 PM
Malaspina Auction
15 horses
Ended on May 15, 2022, 8:55 PM
Faubourg Auction
23 horses
Ended on Apr 18, 2022, 9:37 PM
Oman
14 horses
Ended on Dec 28, 2021, 9:17 PM
Festival du Cheval de Loisirs
17 horses
Ended on Dec 21, 2021, 9:15 PM
Occitanie Auction
20 horses
Ended on Dec 18, 2021, 7:22 PM
Hippochamp embryos
14 horses
Ended on Nov 30, 2021, 8:53 PM
Hippochamp performers
21 horses
Ended on Nov 29, 2021, 9:25 PM
Hippochamp youngsters
20 horses
Ended on Nov 15, 2021, 9:26 PM
CAVALLERIA TOSCANA & GOLDSPAN TOGETHER FOR A CAUSE
2 horses
Ended on Nov 14, 2021, 7:02 PM
Verona Auction
25 horses
Ended on Nov 8, 2021, 10:19 AM
Selle Francais Auction - 2 & 3 years old females
7 horses
Ended on Sep 27, 2021, 8:16 PM
Haras des Flagues
25 horses
Ended on Sep 13, 2021, 10:07 PM
Q.B.A Quality Breeding Auction
22 horses
Ended on Aug 23, 2021, 9:34 PM
SEMIME PACA
13 horses
Ended on Aug 16, 2021, 8:50 PM
Selle Français Foal Auction
20 horses
Ended on Aug 7, 2021, 11:10 PM
Golden River Auction
22 horses
Ended on Jul 26, 2021, 9:30 PM
Ponthual Auction
21 horses
Ended on Jul 19, 2021, 9:39 PM
De Will auction
15 horses
Ended on Jul 12, 2021, 8:57 PM
BB Auction
18 horses
Ended on Jun 21, 2021, 9:10 PM
18 Promising performers ready to show!
17 horses
Ended on Apr 26, 2021, 9:09 PM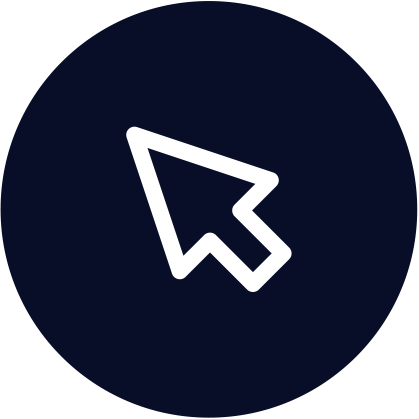 Step 1
Register to Bid.
button "register"
REGISTER
Step 2
Confirm your registration received by email.
(Don't forget to check the "spam" folder! If the mail was received here: add the email address to your contact so you don't miss anything from us!)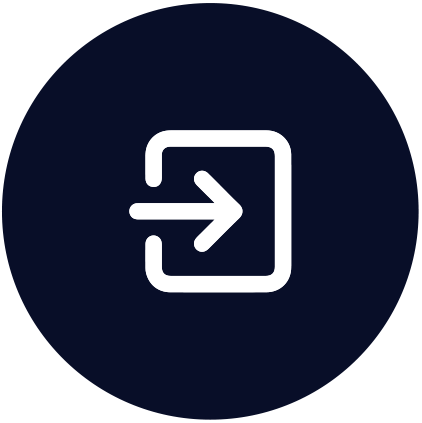 Step 3
Log in.
On your first login you will be asked to verify your mobile phone number. You will reveive a code via sms. After entering this code your account is ready to bid.
Step 4
Enjoy !
Keep an eye on your bids in your "my bids" section.
Don't worry, you will also be notified by email in the case of an overbid!
YOU WON ?
CONGRATULATIONS, YOU WILL BE CONTACTED BY OUR TEAM SHORTLY